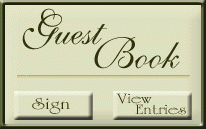 Collins McMurray

Miss Alabama's Outstanding Teen 2018

3rd Runner Up - Miss America's Outstanding Teen

Miss America's Outstanding Teen Scholastic Excellence Award

IMPORTANT NEWS!!!!!!

MALOT HAS A NEW HOME!!!!  

The state pageant will be held at Thompson High School, Alabaster, AL.

Orientation will be held on Saturday, January 5, 2019 at Thompson High School.

MALOT Pageant will be held on March 1-3. 2019

More information coming soon!

______________________________________________

TEEN CMN REGISTRATION

REMEMBER, ALL TEEN PRELIMINARY CONTESTANTS MUST REGISTER WITH CMN AND BRING PROOF OF REGISTRATION TO EACH PRELIMINARY YOU ENTER!

______________________________________________

AT-LARGE CONTESTANTS

Any contestant who has competed in a minimum of two preliminaries and will continue to compete in preliminaries for this year may pay a $100.00 deposit with application.  Balance of $295.00 will be due no later than 12-5-18.  Deposits will be returned if you win a preliminary.

All other At-Large Contestants must include the full application fee with form.

All At-Large Contestants must register of CMN.

Directions to Enter:

Fill out the form online (the form is Adobe fillable)

Print the form

Contestant and Parent/Guardian Sign

Mail the signed application, copy of birth certificate and/or application fee or deposit to the address found on the bottom of the application.